Outreach

ACEarts Outreach
Our outreach takes place in Schools, with community groups and in residential care settings.
Inspiring and empowering
We believe that regardless of their age or background, everyone can benefit from creative inspiration in their lives.
Our principle aims
As a charity are to provide art and creative activity to inspire, empower and enable people to develop and grow. We are based in the heart of Somerton, in the historic old town hall, where we provide a diverse and inspiring exhibition programme which forms the basis of our community engagement and outreach work.
"In addition to the support for professional artists and makers, ACE encourages all sectors of the community to take part in good quality arts activities through their varied range of practical workshops, talks and presentations."
Pauline Burr Arts Development Officer, South Somerset District Council
What We Offer – Care Settings
We offer enjoyable creative activity sessions designed to increase the happiness and well-being of elders in care settings.
Our sessions increase social interaction and create a sense of community, introducing new skills and working with familiar media, for example: Felt making, working with clay, painting and drawing and printmaking.
We provide all art materials and ensure the sessions are suitable for people of all abilities and enable everyone to take part.
We offer a variety of themes and vary sessions to the interests of participants.
All our Creative facilitators are experienced teachers and encourage life long learning.
"I can see the immediate positive effects. The group of residents that choose to be involved were engaged and communicating with the facilitator who were absolutely brilliant with them; they shared little stories and it is such a wonderful sociable time for all. We aspire to give our residents quality of life with the appropriate stimulation of their choice and these sessions provide them with not only one of their interests but will also help them to engage with each other on a familiar subject. The management and staff of ACEarts who were instrumental in providing these sessions, have been professional, thoughtful and kind to us. We are very grateful for the opportunity to improve the quality of life for our residents"
Tricia Yahya Manager, Wessex House Care Home, Somerton
What We Offer – Schools
We are passionate about giving students of all ages opportunities to explore, learn and get enthused about the Arts. We deliver strategic and inclusive learning projects that compliment our exhibition programme.
Our projects are led by professional artists and are tailored for the specific needs of primary and secondary school children. Students are encouraged to think about art in new ways, to consider practice and intention, and articulate how they understand and experience the work.
---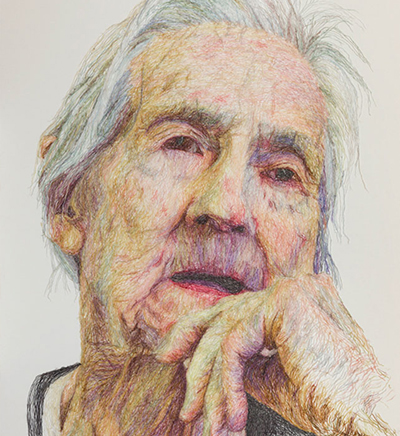 One of our most popular exhibitions of 2017 was the series of portraits known as The Dementia Darnings. These works explore the ageing process and dementia through large scale portraits of the artist Jenni Dutton's mother in wool and thread (pictured left). They were produced by the artist whilst she was a carer for her mother, who was living with dementia. Making her mother the subject and focus of her work, helped her to deal with her journey into dementia.
We have since established, and continue to support, the Somerton Area Dementia Action Alliance, and are working towards our gallery becoming fully dementia-friendly and accessible to all.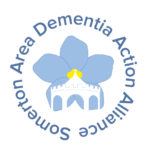 ---
OUR PROJECTS:
WOODLAND ART FOR WELL-BEING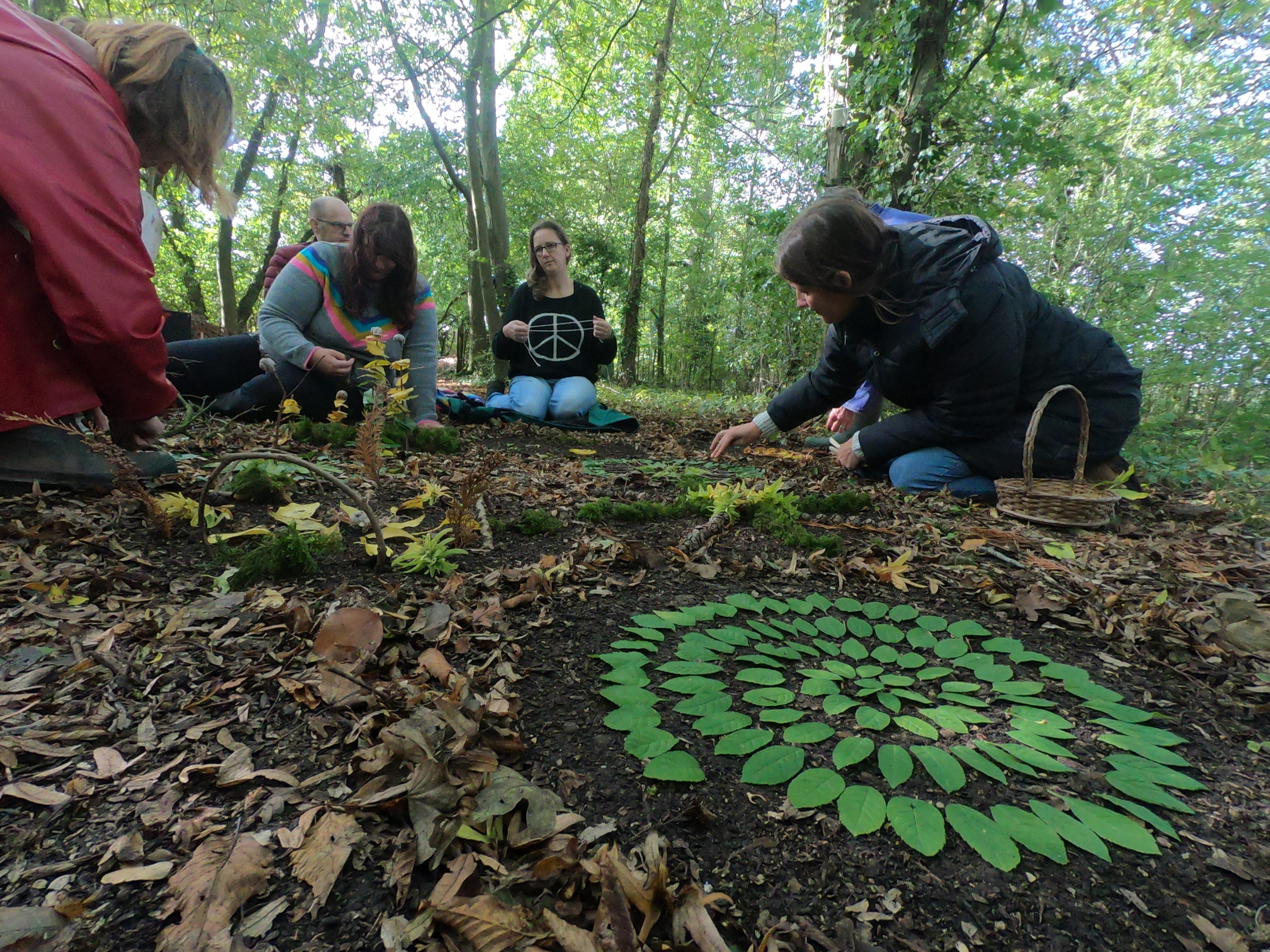 During the Autumn of 2019 participants on WilderWoods Wellbeing programme worked with local artists Lucy Neeve and Angela Morely, exploring the creative possibilities of the woodland environment. Funded by Somerset Community Foundation and Viridor.
Using a variety of techniques and materials participants worked individually and collaboratively to produce imaginative and unique works. The works created will be shown in the Woodland Art For Well-being E exhibition, 11-18 January. Expect to see creations in both 2- and 3-dimensions including leaf printing, stitching, charcoal drawings and wild weavings.
WilderWoods Wellbeing programme is funded by Somerset Skills and Learning and aims to build self-confidence, reduce stress and social isolation and help people find new directions.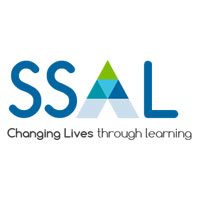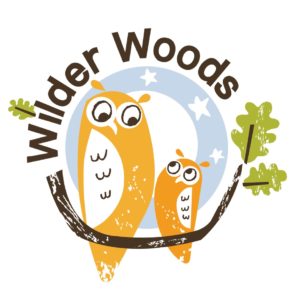 ---
CREATING CALM WITH CLAY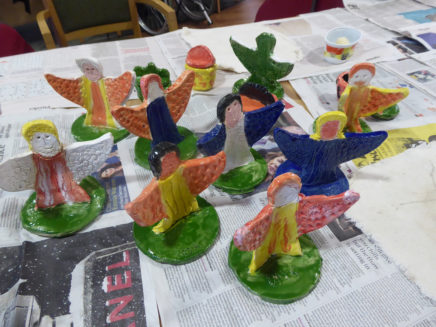 As an arts charity, we are very aware that some people in our community, such as those living in Care settings, are not physically able to visit the gallery. Therefore, they are not able to enjoy the benefits of art on their health and well-being. So, we take the art to them.
Our fundraising efforts provide sessions at Wessex House Care Home where professional artists lead sessions in their own disciplines. Recently, artist and ceramicist Colin Bell led pottery workshops with residents at the home. Thanks go to Ashfords Foundation, Somerton in Need and Brian and Althea Pearson for funding.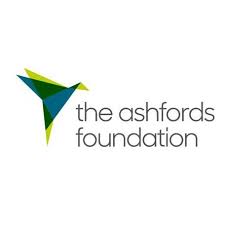 ---
SUITCASE LIBRARY – INTER GENERATIONAL PROJECT 2019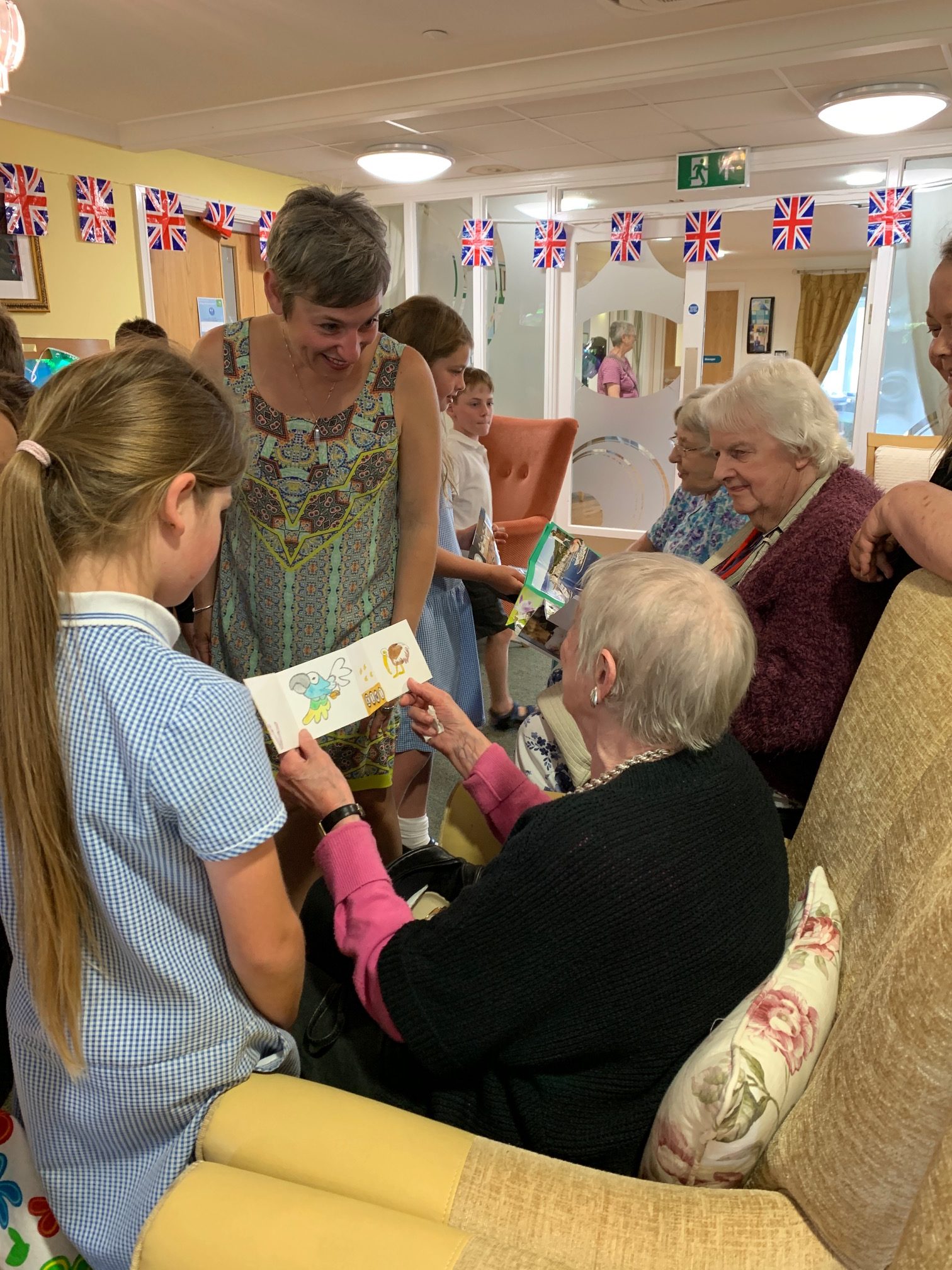 'An Intergenerational project that builds links in our local community between elders living in Care settings and children in local school.'
A partnership between ACEarts, Wessex House Care Home and King Ina Junior school. 
The project will enable the placing of artists in the local school and in care settings where the activity will take place. All participants will create their own artists books* on the theme of 'PLACE'.
The works produced will go into the 'suitcase libraries' and be exchanged between the partners in their own venues. There will be a grand suitcase opening event where all participants can come together and share their work, talk about the project and enjoy being socially engaged and part of a bigger collective.
"The children grew in confidence in the manipulation of scissors and the use of art materials that they were presented with and were gratified by the creative results of their endeavours. They learned new paper engineering techniques and some demonstrated a particular talent in this field"
"All the residents who took part were looking forward to the following weeks session. One resident spent the week prior to the next session practising what she was going to put in her book. Another resident said that she had found the whole experience incredibly relaxing. Another said she was very proud of what she had achieved as she had never thought she could draw. One resident who was 94 said she enjoyed drawing and painting her life in one book, it had made her think of happy times during the weeks of the project"
For more information about the Suitcase Library project email outreach@acearts.co.uk or click here Suitcase library
*artists' books = 'Artists' books are books made or conceived by artists. Artists' books that maintain the traditional structure of a book are often known as book art or bookworks, while those that reference the shape of a book are known as book objects.'  V&A http://www.vam.ac.uk/page/a/artists-books/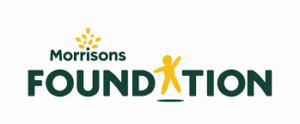 ---
 Art In An Envelope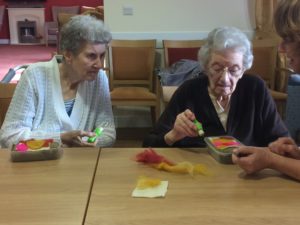 Aimed at individuals living with dementia, their families and carers, Art in an Envelope is a scheme that supplies creative activity packs to households where people are living with dementia.
Each pack contains all of the materials and resources needed for the carer to confidently deliver and participate in creative activity with their loved one.
If you would like to know more or register for our scheme please email outreach@acearts.co.uk
For an example of pack contents click here Welcome to Art in an Envelope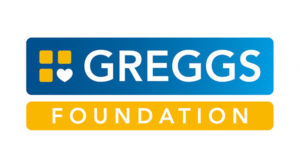 ---
INTER GENERATIONAL POSTCARD PROJECT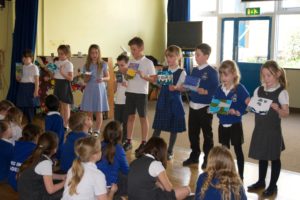 Inter generational
 postcard project that builds links in our local community between elders living in Care setting and children in local school.
Very often living in residential care can mean having little or no contact with younger generations. We have seen time and time again the benefits of different generations coming together, a visit from children lifts the spirits of residents, improving mental health and bringing happiness.
Project structure:
Having already engaged with our local school and care setting with previous projects and would now like to work on a project with both together.
Placing an artist into our local care setting, Wessex House, the artists introduces the project and leads the creative activity to produce a 'postcard' to be sent to a named pupil in the local school, King Ina Academy.
An artist then to be placed in the school setting,  interacting with the pupils, looking at and discussing the postcards received and then leads the creative activity to produce the 'postcard' to send back.
A celebratory event  brings together pupils and residents for tea, cake and conversation.
Press release: August 2018
ACEARTS' POSTCARD PROJECT BRINGS THE GENERATIONS TOGETHER FOR ICE-CREAM
ACEArts' outreach programme took on a summer twist recently, which enabled older people and schoolchildren to get together and enjoy an ice-cream treat.
The charity organised for an artist to visit King Ina Academy in Somerton and work with pupils creating postcards, which they sent to residents at Wessex House nursing home. A second artist then visited the nursing home and helped the residents to create their own postcards to send back to the pupils. The project was funded by Somerset Community Foundation and culminated in an Ice-Cream Party at Wessex House, where the residents and pupils were able to meet and share their work as well as some summer treats.
Nina Gronw-Lewis, Curator of ACEarts, commented, "Our outreach projects help people of every age to enjoy and take part in art. We have worked with both Wessex House residents and King Ina Academy pupils before, and this project shows that ice-cream is a shared joy, not matter how young or old you are!"
---
PODULES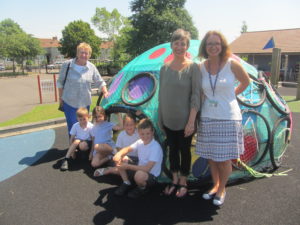 To compliment the current exhibition in partnership with The Art Society we have been able to place artist Jan Niedojadlo into both King Ina Infants and Junior schools to create their own 'Podules'.
WHAT DID WE LEARN? TOP TEN:
Creative thinking – Being able to think on your feet, approach tasks from different perspectives and think 'outside of the box'
Confidence in their ability – we did it! And we did it together.
Problem solving skills– developing skills in reasoning and understanding.
Perseverance –  If at first you don't succeed, try, try, again. In an increasingly competitive world, perseverance is essential to achieving success.
Focus – The ability to focus is a key skill developed through group work. Recent research has shown that participation in the arts improves children's abilities to concentrate and focus in other aspects of their lives.
Non-Verbal Communication – Through experiences children learn to breakdown the mechanics of body language, how to express and read emotions.
How to receive Constructive Feedback – Feedback is part of learning. Critique is a valuable experience and greatly contributes to the success of the final piece.
Work in collaboration – Through the arts, children practice working together, sharing responsibility, and compromising with others to accomplish a common goal.
Dedication – following through to the finished product children learn to associate dedication with a feeling of accomplishment. All the efforts were worthwhile.
Accountability – When children create something collaboratively they get used to the idea that their actions affect other people.
BUT WHAT ELSE DID WE LEARN?
That learning is fun. What a 'sensory' experience is. How enthused through art you can be. The joy of participation. Awe and wonder. The value of an experience. How working together can leave you BUZZING. HOW LIFE CAN BE ENRICHED BY ART. How to DESIGN. The 'Play-ability' of different materials. How engaging with an OPPORTUNITY can be rewarding. Confidently taking a creative journey together. EXPLORING MATERIALS. How to work with texture. How to create INTRIGUING art environments. Stimulating conversation. PROFOUND SENSE OF SELF. How to appreciate each other. Lateral thinking. ASSESS SITUATIONS. Using Senses. FASCINATION. Stimulation. EXPLORATION. PRACTICAL SKILLS. Structure. STRENGTH. Structural skills. How to evaluate outcomes.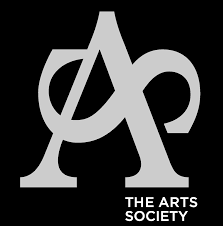 Exhibition visitor quotes:
"fantastic Jan, like being transported to a different world, love the textures, lighting and sounds"
"The Best Place ever"
"so amazing, my daughter has additional needs and loved them. Thank you"
"What a fantastic exhibition and experience inside the sculptures I felt completely cocooned and safe, will search out more"
"Incredible! My daughter and I thoroughly enjoyed exploring these sculptures"
"Wonderfully interactive and engaging for all, especially the children. A wonderful change from the normal 'don't touch' attitude"
Find out how you can support ACEarts here: support ACEarts