2018 Exhibitions
---

SAME WORLD DIFFERENT THOUGHTS
Kay Lewis-Bell & Colin Bell
6 January – 4 February
Private view Friday 5 January 6–8pm
Artist's talk Saturday 20 January 2–4pm
An exhibition of oil paintings, ceramic sculptures and digital montages. All exploring connections and evoking narratives.
---

TAKING REFUGE
Angela Morley
10 February – 10 March
Private view Friday 9 February 6–8pm
Childrens willow heart workshop Saturday 10 February

Adults willow heart workshop Saturday 10 February 1.30–3.30pm
Wall hanging workshop Saturday 3 March 10.30am–12.30pm
An installation made using willow and woodland materials that will capture your imagination.
---

ROUTE TO THE SUN
Artists 303
17 March – 14 April
Private view Friday 16 March 6–8pm
Lino-cut workshop Monday 26 March 10am–4pm

Meet the artists Saturday 14 April 2–4pm
Painting, printmaking and sculpture, by this contemporary and vibrant group of artists. Works are imaginative and energetic, and have broad appeal.
---

WEATHER REPORT
Deborah Westmancoat
21 April – 19 May
Private view Friday 20 April 6–8pm
En plein air workshop Saturday 5 May 10.30am–12.30pm
Deborah Westmancoat is based in Somerset and currently undertaking an MA in Fine Art with Bath Spa University, aiming to commence PhD study later this year. Her work is exhibited frequently throughout the UK and internationally. She was selected for Bloomberg New Contemporaries in 2014 and became an RWA Artist Network member in 2015.
For the past six years she has been engaged in a long-term project researching the four stages of classical metaphysical alchemy in relation to the natural environment; considering how each stage might help us to understand the cyclical process of how landscape moves and forms. Recent paintings have included collected floodwater, moonlit stream water, icicles, hoar frost and hailstones. Organic materials collected from each site, particularly oak galls, often contributed to pigments used in the process. The work in this exhibition has been made using water collected from weather events and locations around Somerset, Dartmoor, Cornwall, the base of a Swiss glacier, the wilds of the Scottish Highlands and the Neolithic landscapes of Ireland. They draw focus to the simple beauty, poetry and mystery to be found in the everyday – in falling rain, puddles reflecting the bluest of skies and ground frost silvering silent country lanes, churchyards and wooded hollows. Every painting began in a quiet place where one of these moments became apparent and is an attempt to tell that story.
---

THE TRANSFORMED LAND
Curated by Paul Newman
26 May – 16 June
Private view Friday 25 May 6–8pm
Curator Q&A: Friday 8 June 6–8pm
The Transformed Land collects work from various artists who are interested in place. Some frequently return to the same place, others are visitors, some are residents, and some are creators of imagined places.
---

MATTER OF IDENTITY
Pip Woolf
23 June – 21 July
Private view Friday 22 June 6–8pm
Artist talk Saturday 21 July 2–4pm
Drawings and installations exploring dementia and identity: mine, yours, ours.
---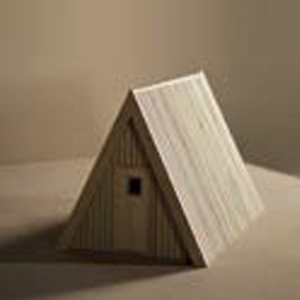 EVOLVER PRIZE 2018
28 July – 25 August
Prize-giving event Saturday 28 July 2–4pm
Artists, photographers and designers compete annually for their work to be published on the front cover of the July/August edition of Evolver, the Wessex arts and culture guide. This exhibition will feature the winning entry alongside 49 runners-up. Pictured is the 2017 winner, Model Shelter No 1 by Russull Denman.
---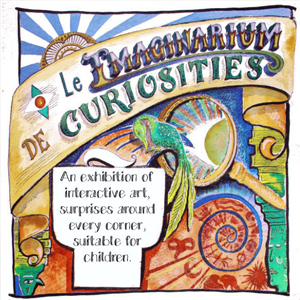 THE IMAGINARIUM OF CURIOSITIES
Imagine, Learn & Create
1 September – 8 September
Curator lead tour Thursday 6 September 10.30–11.30am. Free event followed by refreshments.
Come and experience the wonders of your imagination and incredible curiosities of the world. The interactive work is by a local art group for adults with learning difficulties based in South Petherton, Somerset. All of the art work has been created by the students and guided by specialist tutors.
---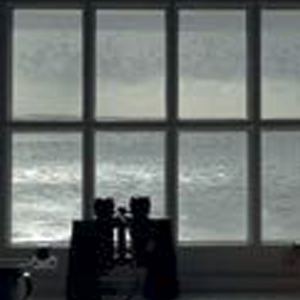 FOOTPRINTS
Lydia Needle
15 September – 30 September
Private view Friday 14 September 6–8pm
Elder Day event Sunday 30 September 11am–4pm
Fibre artist Lydia Needle explores the artist's place in community and environment. Part of Somerset Art Weeks.