Workshops & Events
---
MAKE A BEE
IN NEEDLEFELT AND STITCH
Lydia Needle
Wednesday 11th May 6-8 pm
Thursday 9th June 6-8pm
Lydia will lead you through the techniques needed to create your own needlefelt bee into a small container (bring your own container if you wish).
Limited numbers, booking essential.
£30 pp all materials included
---
FLOCK TOGETHER FRIDAYS
Please join us for our community Flock Together sewing sessions in the gallery on Friday mornings during June and July, 10.30-12.30.
10 June
17 June
24 June
1 July
8 July
15 July
22 July
29 July
Numbers are limited, please call us to reserve your place 01458 273008
COMMUNITY SEWING PROJECT
Flock together is our new embroidery project which uses stitch to unite participants in a shared language of making.
Inspired by The Red Dress, showing at ACEarts January 2022 and their 'no borders no boundaries' ethos ACE has devised this outreach programme of opportunities for the local and wider community to get involved in and become part of a collective Flock.
Kits available online here:
or from the gallery.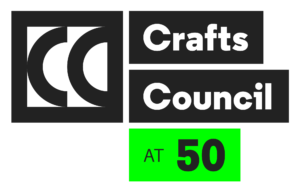 ---
COFFEE MORNING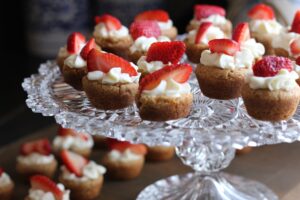 21 May 10.30-12.30
Join us in the main gallery space for our fundraising coffee morning.
Enjoy the new exhibition a slice of delicious home made cake and fresh coffee or tea.
---
AN EVENING WITH THE RED DRESS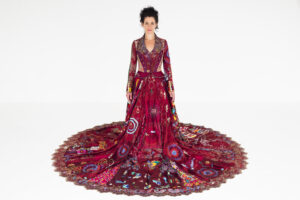 Kirstie Macleod
THE CREATOR OF THE RED DRESS
10th September 6-8pm
A presentation and Q&A of the completed 13 year global collaborative embroidery project ahead of its 4 year global tour.
The event will also see the launch of the newly completed Red Dress Catalogue (signed copies will be available).
please click here to purchase your tickets.
Kirstie has worked as a Textile artist for 16 years, and on the Red Dress for the last 12. What began as a sketch on the back of a napkin in 2009, has grown into a global collaborative project involving hundreds of people all over the world.
Growing up in various far-flung countries Kirstie's former years were saturated with contrasting culture, colour, language and experience. Trying to make sense of her journey whilst beginning to form her own sense of identity she immersed herself in drawing, painting and sewing.
Textiles were always present growing up; the women of Kirstie's family all skilled stitchers, knitters and makers so it was only a matter a time before she herself picked up a needle and thread. At 9 years old, whilst living in Lagos, Nigeria she was taught to embroider by a warm-hearted Indian lady and something clicked. Kirstie later gained a BA in Textile Design followed by an MA in Visual Language & Performance before beginning her career as Fine Artist living in London. The works form a diverse portfolio comprising embroidery, photography, film, painting, drawing and installation.
Embroidery soon became a focus, Kirstie was hugely inspired by its diversity and potential as a means of expression, communication (or subversion) and as she studied further by its history and practice throughout the world both as an art form and in daily life, and the repetitive, meditative, and healing effects experienced through its creation. A significant point came in 2002 whilst travelling in southern India, where Kirstie spent many hours stitching and embroidering alongside Karnatakan gypsy women creating a simple jacket. They were not able to communicate to each other in words but shared that time of connection through the mutual act of stitching. (A few embroideries collected during this trip can be seen on the Red Dress as an honouring of the seeds that led to its own creation).
The Red Dress began in 2009 as an investigation into identity, with a desire to connect with women from the around without borders and boundaries. As the years unfolded so too did the potential of the garment to become a vehicle for expression and a platform for voices to be heard. The Red Dress has managed to access disparate communities worldwide, allowing connection and conversation between individuals who may never meet in person.
At this time, as the world rebuilds after the pandemic, the garments message seems even more important. What we can achieve working together in community and collaboration is far more impactful than trying to work alone. In taking down the many boundaries and borders and coming together in service, with compassion and humility we can uplift and support one another and hopefully build a better world for the next generation.
Photo credit Dave Watts.
---
WEEKLY LIFE DRAWING


Untutored weekly sessions on Wednesday mornings 10.30-12.30, please bring your drawing materials, tea and coffee provided £12 per person per session.
Limited to 6 participants, online booking essential.
---
Terms and conditions
PLEASE NOTE: Our workshop places fill up quickly, your booking will only be secured once we receive payment. Bookings can be made online through our website or in the gallery Tuesday – Saturday 10-5.
Payments are non refundable.