2021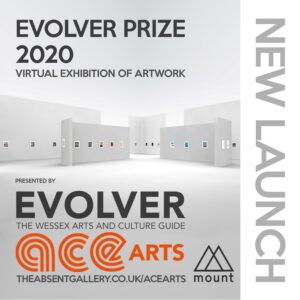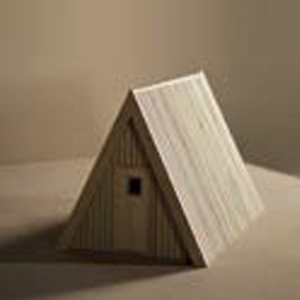 EVOLVER PRIZE 2020
6 January – 6 March
Click here to see the virtual exhibition
Artists, photographers and designers compete annually for their work to be published on the front cover of the next edition of Evolver, the Wessex arts and culture guide. This exhibition will feature the winning entry alongside 49 runners-up.
---
IN THE MAIN EXHIBITION GALLERY:

IN SEARCH OF NORTHERN SOUL
Leonard Green
18 May – 19 June
Energetic movement in the dances related to Northern Soul music provide the energy for these paintings. Powerful, dynamic compositions overlaid with gestural drawing.
---
IN THE SECOND SPACE:

CONSTELLATIONS
Emma Housley
18 May – 19 June
Vivid abstract works layered with colour and drama, describing how we experience powerful memories and sensations. These paintings, always strive for balance, reflect a desire to make sense of how we relate to the physical world and each other.
---
IN THE MAIN EXHIBITION GALLERY: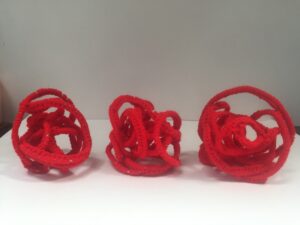 SOMERSET REAQUAINTED TOURING
'MATERIALITY'
26 June – 31 July
Grazyna Wikierska, Katherine Perrins, Bobbie Killip, Leo Davey, Nina Gronw-Lewis, Sian Martin, Andy Davey, Jan Ollis, Gill Bliss, Joy Merron, Lydia Needle, Sebastian Chance, Maggie Powell & Kelly O'Brien.
2020 was a time when to look at our material world with new eyes.
Everyday objects are no longer taken for granted. How did this happen? How did they become inspirations for artists and acquire new meanings?  This exhibition explores these questions through the new work of 14 artists and an unique collaborative handbound book with 50 participating artists.
All artists are members of Somerset Art Works (SAW)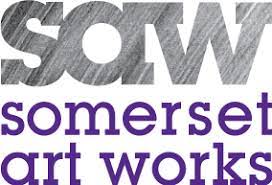 ---
IN THE SECOND SPACE: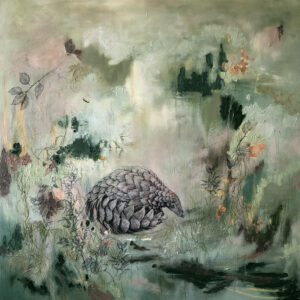 ENDANGERED
Sky Siouki
26 June – 31 July
A new collection of abstract paintings overlaid with intricate illustrations of various endangered species. These paintings become their own imagined, ethereal landscapes, full of rich, earthy hues and a multitude of textures inviting you to look deeper and contemplate the threat of extinction the animals in the artworks are facing.
---

IN THE MAIN EXHIBITION GALLERY:

PUTTING ON A SHOW

Community Art Exhibition
7 August – 4 September
An exciting and vibrant exhibition of works made during intergenerational community workshops led by artist Edwina Bridgeman. Expect narrative based work and a whole host of imaginative pieces made by the pupils at King Ina School.
There will be opportunities for you to get involved with our community days and workshop programme.
click here for info and booking
---
IN THE SECOND SPACE: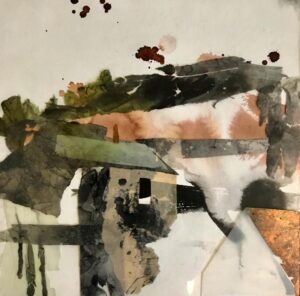 PAPER ALCHEMY
Ness Robinson & Liz Bath
7 August – 4 September
Paper Alchemy is a collection of recent works by artists Ness Robinson and Liz Bath.
Ness and Liz make collage pieces and intaglio and relief prints. They also run paper and print workshops in Somerset and London.
click here for Collage workshop info and booking
---
IN THE MAIN EXHIBITION GALLERY: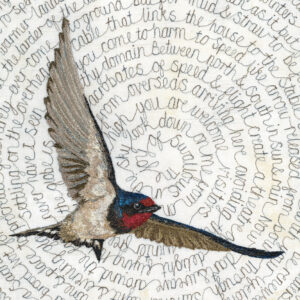 THRIVING & DECLINING ON THE SOMERSET LEVELS
Angela Knapp
11 September – 23 October
In my lifetime many of the birds that were once common in the UK are now under threat.  Without the reserves on the Somerset Levels the situation would be far worse.
This exhibition of Stitched work celebrates some of the successes and aims to increase awareness of the plight of others.
---
IN THE SECOND SPACE: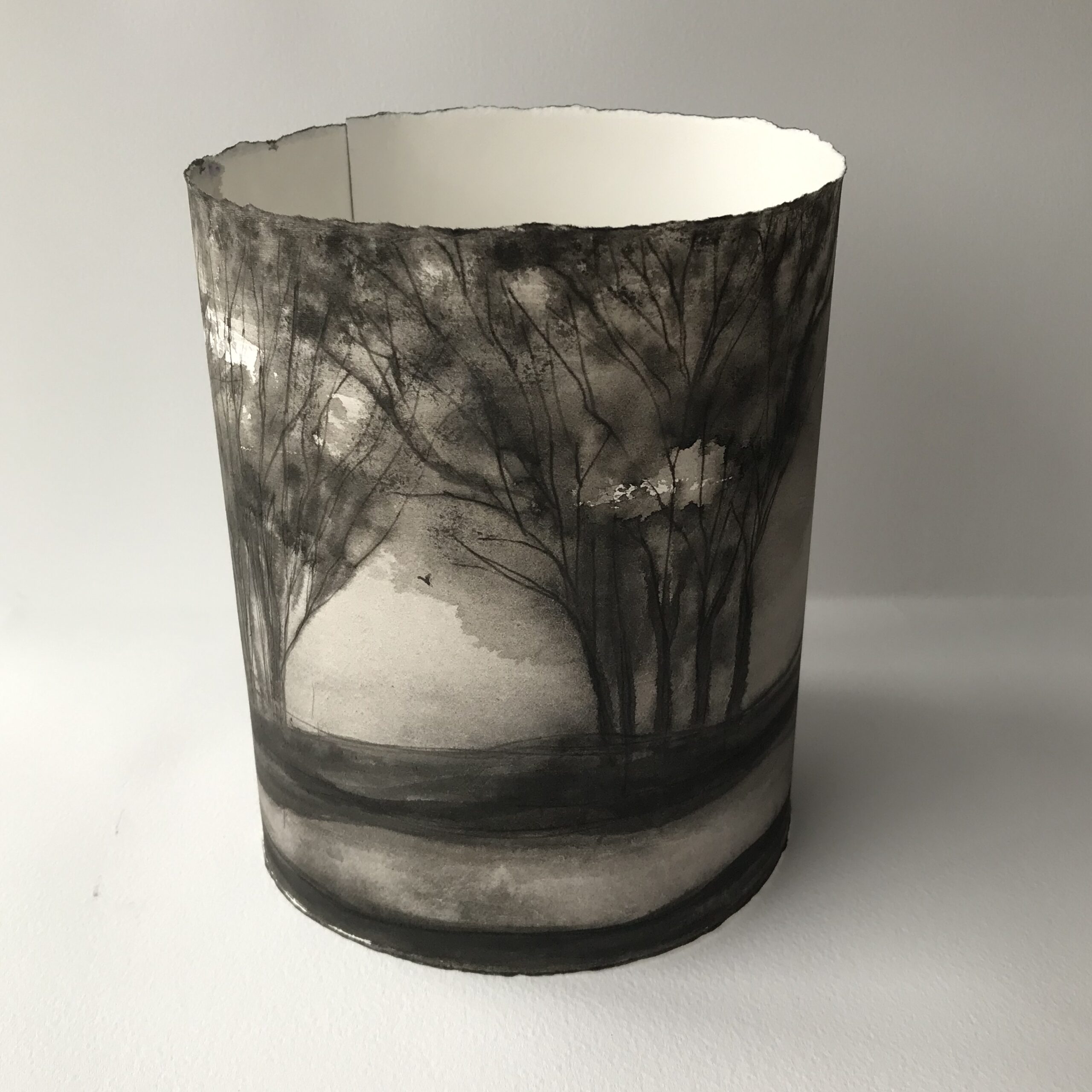 THE SHAPE OF TREES
Joanna Briar
18 September – 2 October
Landscape ink drawings, paper sculptures and printmaking focusing on Somerset trees and plants.  Original drawings alongside lino, wood cut and Mokulito (wood lithography) prints.  Handmade cards, postcards and books will also be for sale.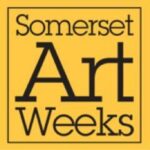 ---
IN THE SECOND SPACE: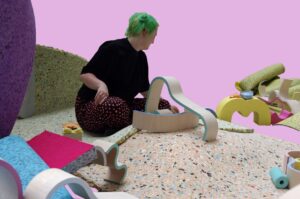 UNKNOWING AND BECOMING
Yazmin Boyle
9 – 23 October
Unknowing and becoming, a solo exhibition by researcher, maker and everything in-between, Yazmin Boyle. Boyle's practice relies on a collaborative approach, interrogating materials and processes, which positively challenges participants to see and create mindfully with no preconceptions. They use creative workshops, participatory opportunities and collaborative interventions to explore the participants' responses to materials, giving rise to an unknowing and the becoming of identity. Within this exhibition, Yazmin invites the audience to activate their installations, Flux of Play, 2021 and Identity can be … fuzzy? 2021; permitting the space to dictate the spectator's movements.
---
IN THE MAIN EXHIBITION GALLERY:

GIFTED
Artisan Christmas Exhibition
30 October – 24 December
Showcasing contemporary craft from the best designer-makers based in the South West.
Unique, handmade, locally designed and produced gifts for Christmas.
---
IN THE SECOND SPACE: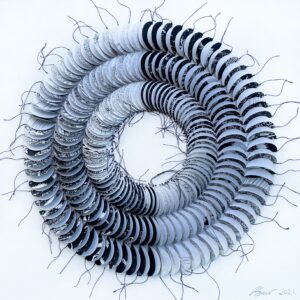 REPETITION, RECONSTRUCTION & RHYTHM
Amy Bonsor
30 October – 13 November
A collection of tactile pieces exploring repetition, transition and changing surfaces. Constructed with paper and stitch and inspired by the macro and microscopic, tiny unnoticed moments of beauty from stone walls to lichen and moss.
---
IN THE SECOND SPACE: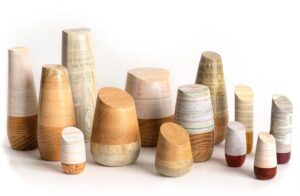 WOOD BECOMES PAPER PAPER BECOMES WOOD
Hannah Lobley
20 November – 4 December
A collection of tactile wood and paper bespoke artworks, created by employing traditional woodworking techniques. Hannah's process combines two materials that begin at the same source. The paper is layered back into a solid wood like material, each piece is then hand worked, wood becomes paper becomes wood.
image credit: Chris Webb
---
IN THE SECOND SPACE: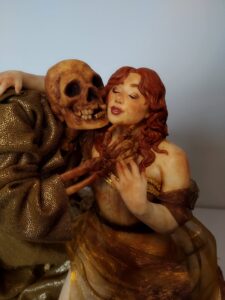 THE CELESTIAL SELF
Lydia Carter
11 – 24 December
A series of works using a range of media and working surfaces, reflecting on aspects of gender, intimacy, and the natural sublime. Though these pieces primarily take inspiration from mythology, they offer an insight into human limitation and the value of our own mortality.