Support ACEarts
ACE stands for Art Care Education and we believe that regardless of age or background, everyone can benefit from creative inspiration in their lives. Our principle aims as a charity are to provide art and creative activity to inspire, empower and enable people to develop and grow.
Art ACE provides a platform for over 120 artists and designer makers, enabling them to showcase their talent and benefit from year round sales. Our retail space is complemented by a stunning exhibition space, presenting a varied and stimulating programme of exhibitions and related events throughout the year.
Care ACE works closely with Health and Social Care professionals and provides enjoyable creative activity sessions designed to increase the happiness and wellbeing of elders in care settings. Our sessions increase social interaction, create a sense of community and introduce new skills.
Education ACE provides a range of associated activities and events alongside our exhibition programme. Whether you want to learn new skills for personal or professional development, or gain further insights into the artists and their working practice, we offer artist talks, workshops and other events. We are pleased to welcome Friends, Patrons and Sponsors to our growing community. Your contribution provides vital support and ensures the gallery continues to be enjoyed by all as a place for experiencing, creating and connecting.
Supporting
"In addition to the support for professional artists and makers, ACE encourages all sectors of the community to take part in good quality arts activities through their varied range of practical workshops, talks and presentations."
Pauline Burr Arts Development Officer, South Somerset District Council
Becoming a Patron
Our Patrons are a growing group of enthusiastic supporters who benefit us by supporting our core activity. You can become a Patron for a donation of £500 for Individuals, or £800 as Joint Patrons. By becoming a Patron of ACE you will be helping us maintain a high standard of ongoing exhibitions and events, as well as allowing us to develop and extend our outreach work. Once we have received your application, we will have pleasure in issuing your
Patrons card. Please show this when booking and attending any events.
Benefits our Patrons receive include:
Reduced admission to artist talks
Priority talk and workshop booking
Invitations to special events
Opportunities to meet the Trustees
Guided exhibition tours
Acknowledgement of your support
Report on the benefit of your contribution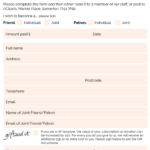 Becoming a Sponsor
We invite individuals, businesses and organisations to support the projects that resonate and have meaning for them. This could be sponsoring a particular exhibition, outreach project or event.
Please leave your details on the attached Sponsor enquiry form, and Nina Gronw-Lewis, our gallery Manager, will be in touch to talk about how we can develop our partnership.

Becoming a Volunteer
Please leave your details on the attached Volunteer enquiry form, and Nina Gronw-Lewis, our gallery Manager, will be in touch.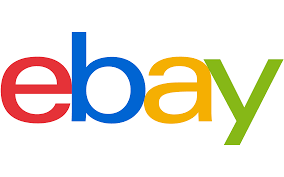 You can also support us by purchasing from our ebay shop or by donating good quality items, these can be dropped off in the gallery during our opening times of Tuesday to Saturday 10-5 pm.